JUST THE CREAM
GET THE APP
Privacy Policy & Terms of Service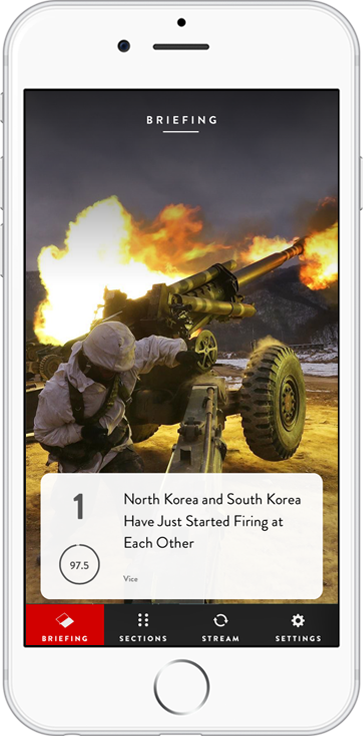 BriefMe is the first-ever news ranking app.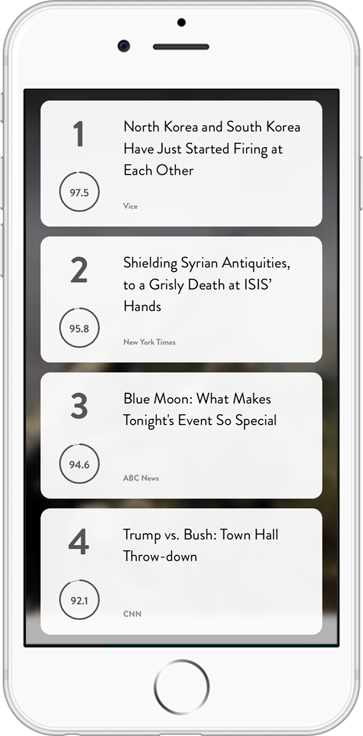 The Briefing Page gives you the top 10 most shared and consumed news of the moment – just the cream.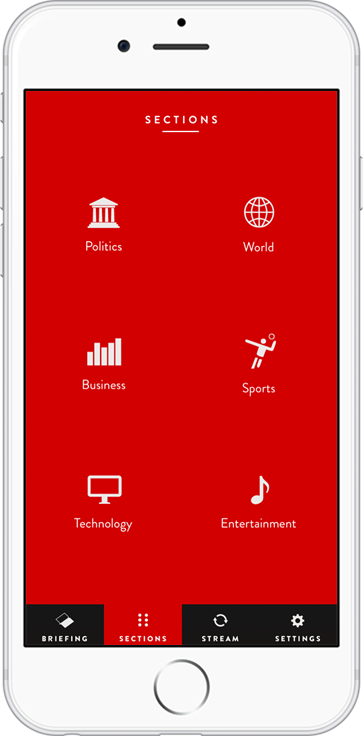 In addition, you can discover news in one of our six sections.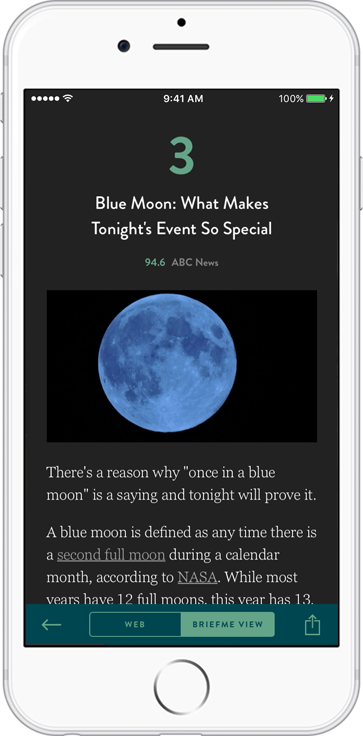 WHAT THE WORLD IS READING NOW
Welcome to a new, easy way to get informed.
(left to right)
HARI GANESAN
Co-Founder & CTO
Likes music, video games, and tennis
Can't identify salty foods
MAX CAMPION
Co-Founder & CEO
Passionate about news, golf, politics, and pesto...
Overuses ellipses and dashes
CHARLIE VRETTOS
Lead Software Engineer
Digs ski racing, pasta, and winning things
Unable to parallel park
RACHEL MORANIS
Designer
Enjoys art, design, and anything with avocado
Walks way too quickly
BriefMe 2015 Internship Program
BriefMe is changing the way people consume news. We are the first-ever news ranking system, making it easier for people to stay informed. We recently launched an iOS app on the App Store which was featured by Apple in their best new apps, and we are currently working on an Android version. We have built a robust algorithm that filters through thousands of news articles to ultimately present the articles that people are consuming now.

We are an early stage startup currently looking for a proficient software engineer and data analyst to work on our article ranking system. Competitive compensation will be offered for these positions.

Feel free to apply with one of the buttons below (which require a default mail client) or email me at hari@getbriefme.com with your resume and any other additional information you would like us to look at.

Minimum qualifications:
Solid understanding of CS concepts such as data structures and O(n)
Experience with C, C++, or Java
Experience with scripting languages such as Python, Ruby, and Perl
Ability to write clean and maintainable code
A passion for startups!

Ideal qualifications:
Working towards a B.A./B.S. in Computer Science, Math, Statistics, or other related technical fields
Familiarity with BigTable or other non-relational databases
Experience with native iOS or Android development
Experience with topic modeling


Minimum qualifications:
Strong background in mathematics and statistics
Basic understanding of CS concepts such as data structures and O(n)
Experience with a scripting languages such as Python, Ruby, or Perl
Experience in SQL or other database query languages
A passion for startups!

Ideal qualifications:
Working towards a B.A./B.S. in Computer Science, Math, Statistics, or other related technical fields
Experience in data mining or machine learning
Experience with LDA or other topic models
Experience with natural language processing
Experience programming in a statistical language (R, Matlab, Stata, etc.)
Familiarity with BigTable or other non-relational databases